Your Career Starts Here with the PADI Divemaster Course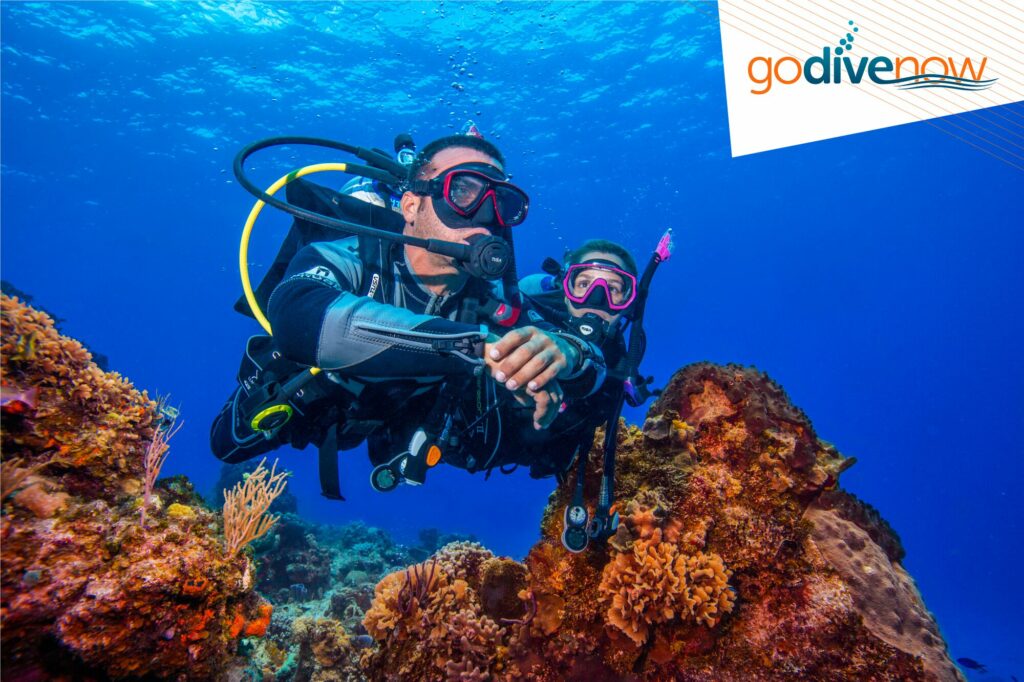 Looking for the first step to make scuba a career? Your adventure into the professional levels of recreational scuba diving begins with the PADI Divemaster program. Working closely with a PADI Instructor, in this program you expand your dive knowledge and hone your skills to the professional level.
PADI Divemaster training develops your leadership abilities, qualifying you to supervise dive activities and assist instructors with student divers.
Papaya Place Divers Inn has the accommodations if you are not living on the island, but want to come and live here while doing your divemaster training.
PADI Online Courses
PADI eLearning allows you the convenience of taking the classroom portion whenever you want. You pay PADI directly by clicking on the link below. Then finish your Divemaster course with Bottom Time Scuba in warm, clear Caribbean water. Take the online training through PADI and then finish with Bottom Time Scuba.
Why Online ?
Convenience at own your pace
Easy access. With online learning you can complete the academics while you are at the beach or at a café…
Pay PADI directly for the eLearning portion of the course
Pay Bottom Time Scuba directly for practical training portion of the course
PADI Divemaster Course
What does it cover?
During the PADI Divemaster program, you learn dive leadership skills through both classroom and independent study. You complete inwater skills and stamina exercises, as well as training exercises that stretch your ability to organize and solve problems and also help others improve their diving. You put this knowledge into action through a structured internship or series of practical training exercises.
Start by signing up for PADI eLearning, Please click on the eLearning button when you're ready to start your class and pay. Then when you're ready to get wet, book your Open Divemaster Course with Bottom Time Scuba. Please Click on the Book button, below, when your travel dates set so we can put you on the calendar.